About Us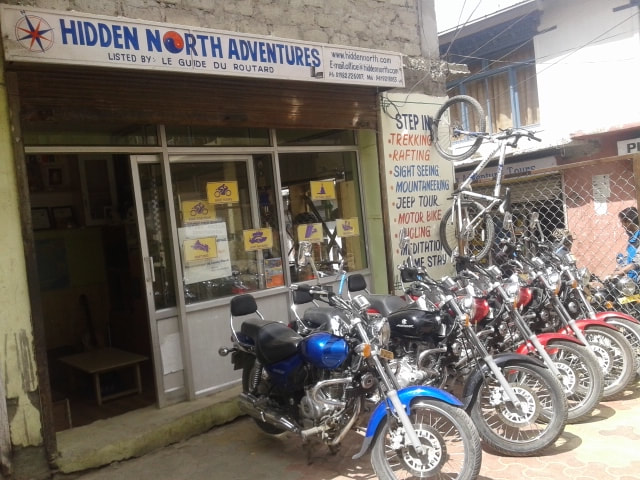 LADAKH MOTORBIKE TOURS is a motorbike rental company that also organizes tour packages for motorbike enthusiasts. The company was founded ten years ago by Tashi Chotak Lonchey. It is a subsidiary company of his travel agency called HIDDEN NORTH ADVENTURES.
LADAKH MOTORBIKE TOURS is operating in the high-altitude region of Ladakh. The office is managed by the founder/owner Tashi Chotak and his manager Stanzin Rigzang. Both speak fluently Ladakhi, Hindi, Urdu, and English. Trusted mechanics and helpers are looking after the maintenance of all bikes and scooties, so that you can enjoy a smooth ride in the stunning region of Ladakh.
The dedicated team of LADAKH MOTORBIKE TOURS are exclusively locals who enjoy to organize unforgetable motorcycle tours for motorbike enthusiasts from all over the world.